Columbus Resume Writing Service
Whether you're seeking a promotion, new career, or wish to keep your resume up-to-date, John Hancock provides a full suite of professional services to residents throughout Columbus, Ohio. Call 859-940-2013 or email JohnHancockResumes@gmail.com to learn more.
John Hancock Resumes
Columbus, Ohio (OH)
Partner with Certified Resume Writer
You'll work alongside John Hancock Resumes' Owner, Wesley Pearce, CPRW, throughout the entire writing process. Wesley is a former Executive Recruiter & Headhunter offering 15 years of success in guiding clients to advance their career.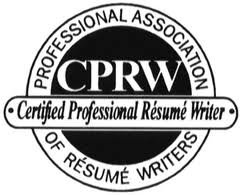 Since founding John Hancock Resumes in 2003, Wesley has built a reputation as a trusted advisor, expert writer and career coach. With 100+ recommendations on LinkedIn along with numerous 5-Star Google reviews, you'll receive guidance from a seasoned professional.
Why John Hancock Resumes?
Each resume and cover letter is 100% original & written from scratch. All documents are provided as both a Microsoft Word and PDF file. Your new files will be structured using both formatting and keyword best practices to ensure compatibility with applicant tracking systems (ATS) scanning systems.
Stand out With a Professional Resume
John Hancock Resumes offers 15+ years expertise in guiding professional to advance their career. We are based in Columbus, OH, as well as KY & IN. Call (859) 940-2013.